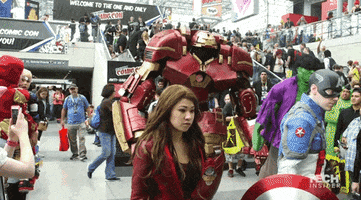 New York Comic Con wrapped on Sunday after four jam-packed days of pop culture news.
Thousands gathered from Thursday to Sunday at the Javitz Center in New York City to check out panels and events around hit shows, including "The Walking Dead" and "Stranger Things," and upcoming movies like "Power Rangers."
Read: New York Comic Con: What We're Excited About
Watch: The Story Behind Comic-Con's Best 'The Hulk' Costume
Netflix also had a strong showing with its Marvel shows, including a surprise appearance from a possible new villain, played by an iconic actress.
Here's a breakdown of all the big moments:
"The Defenders"
"Defenders" Assemble!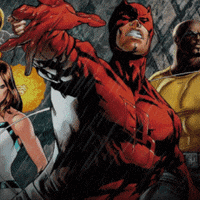 At the packed main stage Saturday evening, Marvel not only unveiled the new trailer for its upcoming Netflix series "Iron Fist," but also assembled, for the first time, all of "The Defenders." There were more surprises: notably, Sigourney Weaver has joined the Marvel family.
As part of a panel with "Iron Fist" star Finn Jones, the head of Marvel Television Jeph Loeb brought the house down by calling to the stage Mike Colter, who plays "Luke Cage," Kristen Ritter, who plays "Jessica Jones," and Charlie Cox, best known for playing "Daredevil." Together, the quartet of Marvel's "street-level" heroes make up the superhero supergroup that will have their own 2017 show on Netflix. "Iron Fist" will be ready to stream in March.
The cast also introduced Weaver — to thunderous applause — as "The Defenders" antagonist, thought the role is still a secret.
Marvel is owned by Disney, the parent company of ABC News.
"Power Rangers"
The movie reboot of the hit 1990's TV show launched a trailer of its own Saturday at Madison Square Garden, an off-site for this year's Comic Con.
The movie, out on March 24, stars the likes of Bryan Cranston and Elizabeth Banks. The trailer immediately went viral, earning more than 12 million hits on YouTube alone.
"