Tag Archives: comic con nyc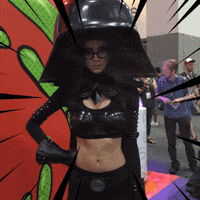 Your favorite comic characters, superheroes and villains come to life in midtown for four days each year during New York Comic Con.
The event, celebrating its 10th anniversary, is being held at the Javits Center Oct. 6-9. A few of this year's panels will also be at Madison Square Garden, Hammerstein Ballroom, and other nearby locations to handle the expected 180,000 fans.
Check out these photos of fans dressed in costume.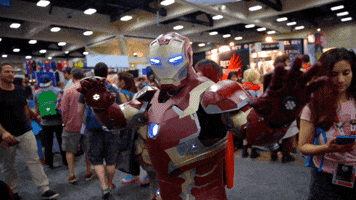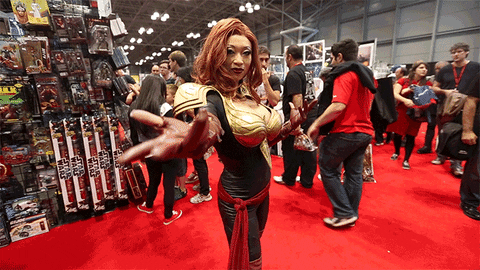 Stan Lee shows up, as does 'Star Wars' – but could the day belong to Marvel's Black Panther?
The second day of programming for New York Comic Con doesn't just bring out Stan Lee for a conversation with two other comic book legends — although the line-up for that panel is amazing, mighty and uncanny — but there's also Star Wars, 50 years of Marvel's first black superhero and breaking gender stereotypes, too. (Not to mention BBC America taking over Madison Square Garden for a Doctor Who/Class presentation.)
Wondering where to be during Friday at NYCC? Here are some suggestions.
Marvel: 50 Years of Black Panther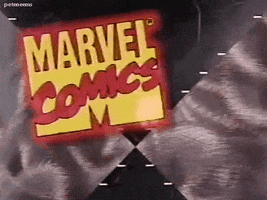 It's been half a century since Stan Lee and Jack Kirby unleashed T'Challa on the world in the pages ofFantastic Four No. 54, and with a New York Times-bestselling comic book series and an upcoming movie starring Chadwick Boseman on the horizon, the hero's profile has never been higher. Ta-Nehisi Coates and Brian Stelfreeze, creators of the current comic, talk with fan-favorite writer Christopher Priest and others about the character's appeal. Room 1A06, 11am-12pm
Star Wars Presents: A Writers Roundtable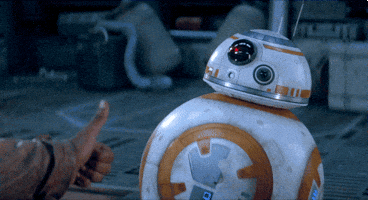 Writers of Star Wars novels and comics — including Aftermath's Chuck Wendig and Poe Dameron comic writer Charles Soule — talk about what it's like to write for a galaxy far, far away, in this Lucasfilm-moderated panel that's sure to unveil at least one previously unknown tidbit of information. After all, Rogue One and Episode VIIIaren't that far away, by comparison…BookCon@NYCC, 11am-12pm
DC's Young Animal
The creators of Doom Patrol, Shade the Changing Girl and Mother Panic are on hand to talk about DC's latest imprint, dedicated to reviving some of the company's stranger heroes with even more unusual twists. For those who like their superheroes offering up something different than the norm, this is where you probably want to be. Room 1A06, 1:30pm-2:30pm
Stan Lee Creators Roundtable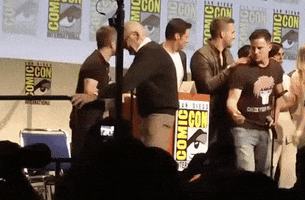 As if the prospect of hearing Stan Lee spin a tale or two about the old days wasn't entertaining enough, this Kevin Smith-moderated panel has two secret weapons in fellow guests Chris Claremont — A.K.A. the man responsible for the X-Men that you love — and Walter Simonson, whose fan-favorite run on The Mighty Thormight be even more fun than Stan Lee and Jack Kirby's take on Norse mythology. The Theater at Madison Square Garden, 6:00pm-7:00pm
Moving Beyond the Strong Female Character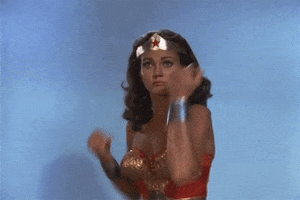 t's not just about ensuring that there's gender parity in pop culture — it's also about the way that characters are portrayed, as well. A group of pop culture writers and critics discuss ways in which things can move beyond stereotypes and well-meaning cliches, and point to some examples of shows, books and comics that got things right. Room 1A18, 6:45pm-7:45pm
New York Comic Con runs Oct. 6-9 at the Javits Center, and other locations across New York Cit