Many superfans say that Howard Stern and The Howard Stern Show changed from the rebel rock star to America's sweetheart on America's Got Talent. What changed Howard Stern??? I think it was a variety of factors that led to the change. Now if you don't know i've been a superfan of Howard since the early 80's and been through all the Howard changes.
One factor in the change is his life he is finally happy in his life with Beth and their fostering of the animals. Back in the day Howard and his first wife Allison he always mentioned he would lock himself in the basement for hours, just to be alone. Now with Beth he is finally content in his family life.  
Another factor is America's Got Talent, with AGT we got the sanitized cleaned up version of Howard great for middle America. With AGT the show changed a lot , as people who never heard Howard before but loved him on AGT. This move to AGT affected the show and changed Howard. 
Now many people blame Marci Turk is changing Howard and the show , now I think with Howard controlling his show for over thirty years I can't see Howard having somebody else have the final say of what he says and does. Many people blame Marci but the only person controlling The Howard Stern Show is the one it is named for and stars.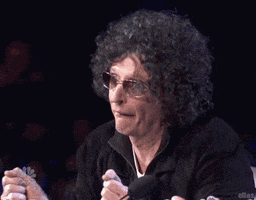 Another change was Howard's acceptance into the world of the celebrities. Being with Jimmy Kimmel and Jennifer Anniston and the other A list celebrities brought a change to Howard. No longer was he the outsider looking in through the window, now he was the one invited to sit at the table.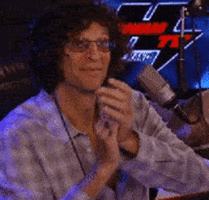 Everything eventually changes, and if you don't change you wither away and die, and Howard has recreated himself a lot of the years .  With this new Howard we have gotten a lot of good eye opening interviews , as with the change has brought forward a better interview style with Howard as he seems more calm to be in the presence of celebrities and can have them open to him more than any other interviewer out there. 
We the fans would LOVE to see the old rebel come back and rally against someone or something again , and hopefully if Howard Stern reads this maybe he can bring back the angry Howard for at least one time before the show goes dark forever.