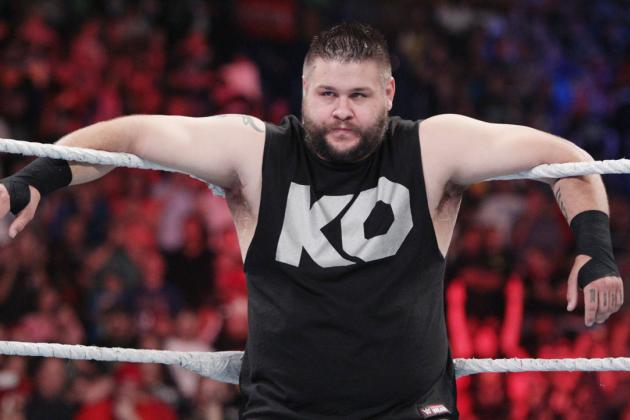 Kevin Owens has one of the fastest selling WWE DVDs/Blu Rays in quite some time and for good reason.
Fight Owens Fight – The Kevin Owens Story was released on July 4, 2017. In what was a little surprise, both the Blu Ray and DVD editions on Amazon were backordered immediately. Best Buy in Sioux Falls had two left and you bet that I picked one up. I'm sure WWE will be pushing more of them out across the country soon.
For me, this was an immediate purchase. Kevin Owens [Steen] has been one of my favorite wrestlers for about a decade. His work on the independents speaks for itself and the man always deserved to get to the WWE.
But it wasn't just that simple.
The 50-minute documentary takes a look at his road to the WWE. Everything is covered from his training with Jacques Rougeau in Montreal, his opportunity to get exposure in the U.S. through CZW, and his run with Ring of Honor. His road was never one with the smoothest of paths, and his fellow friends and wrestlers never believed that he would make it to WWE.
His relationship with Sami Zayn (who does admit that he was El Generico…so I guess we can put the whole kayfabe helping orphans in Mexico story behind us) is also detailed out. They talk a bit about the development of the year-long program in ROH between 2009-2010 (seriously if you haven't seen it you need to). The documentary also includes a story in which Zayn signed his WWE contract in front of Owens. For Zayn, it was a show of accomplishment that they both could celebrate. For Owens, it was the opposite that he wasn't what the WWE was looking for.
He might have lacked the certain "build" that the WWE looks for, but nobody was ever able to deny his in-ring ability and his ability to cut promos. He is a natural when it comes to connecting with a crowd and that has pushed him to where he is today!
The DVD is a MUST for any Kevin Owens/ Steen fan from WWE to ROH!!!
Here are some of the best matches in the history of Kevin Owens / Steen :